Simple tracking. Powerful insights.
Journal My Health makes it easier than ever to track, share and act upon your health data: getting you faster symptom relief and condition management.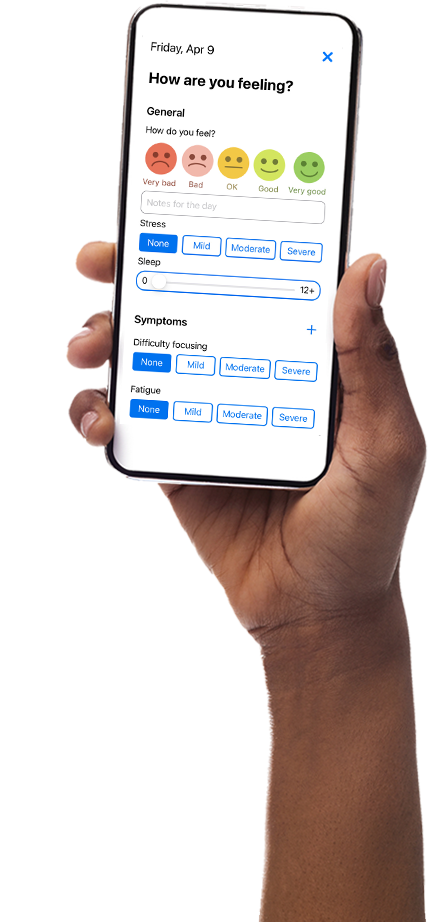 Journal
Keep tabs on symptoms, sleep, mood, and medications with a touch of your mobile device.
Spot Trends
Visualize your data to see what's happening in your body, and compare health trends over time.
Integrate
Sync activity trackers and weather to gather data and monitor activity levels, heart rate, and environmental changes.
Communicate
Send details health reports to your entire care team with one click.
Users love Journal My Health.

"Before using the Journal My Health app, I was recording what I could in a note-taking program, but it was time-consuming and limited. Journal My Health has streamlined the process and greatly expanded my options while simultaneously pulling health data from my smartwatch." — Deborah Fields, Patient, 62
"Exactly what I needed. Love that it's simple and not trying to overcomplicate. Sometimes apps try to do too much of what you don't need." — D.R. McManus, Patient, 52
"Nice and simple. I like this app because it's exactly what I was looking for, nothing more." — User on App Store
"I've been trying so many symptom tracker apps for years, and I always end up getting multiple apps because they don't track all my symptoms, or I just don't like the way they work. But Journal My Health has been amazing so far." — Kaya Lohnes, POTS Patient, 24
"Downloaded the Journal My Health app a while back. It's life-saving and amazing. A spoonie's best friend." — Amy, POTS Patient, 28
Journal My Health For Business
Become your customer's indispensable health partner with Journal My Health. Give your customers a valuable healthcare tool while providing your company with data, insights, and increased brand recognition.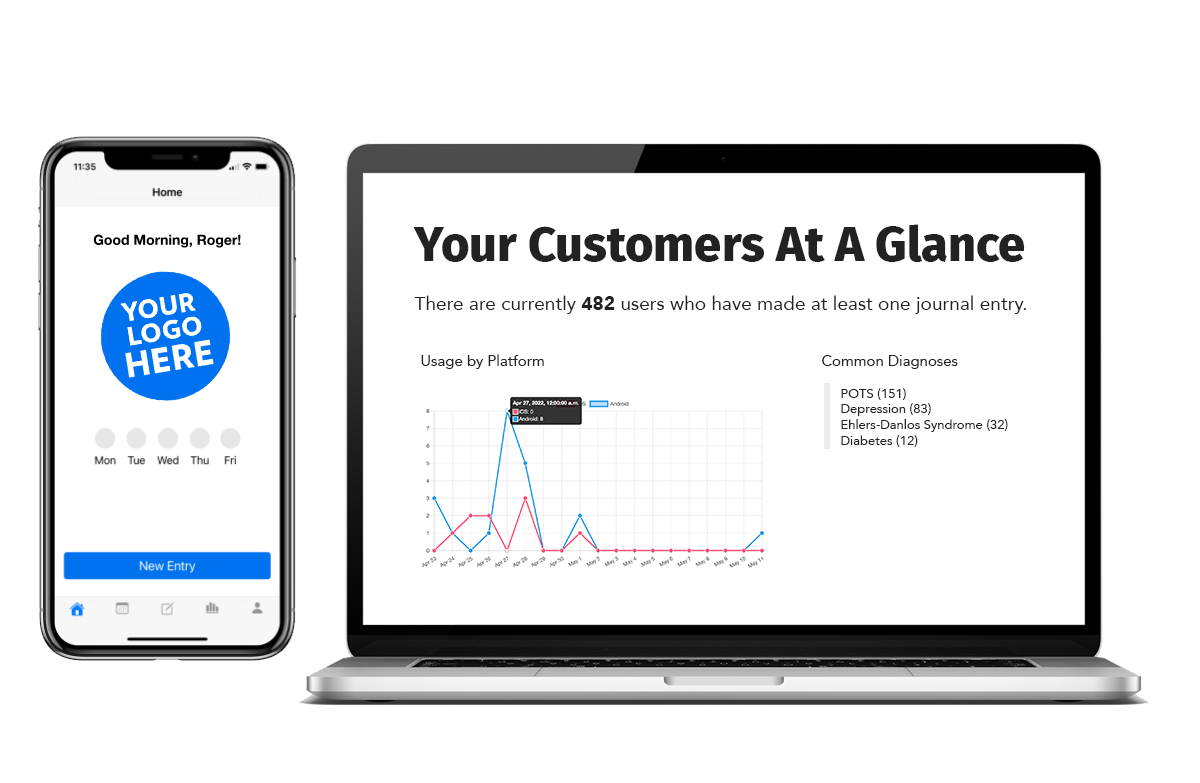 Start Tracking Today
Start your fuller healthcare journey by creating your account. Click the button below, follow the instructions, and get started today.
By enrolling, you opt in to sharing your anonymized data with Radiance Medical Group and Journal My Health to help provide insights for people with similar conditions. Your data will not be linked to your identity or sold for advertising.
Privacy Policy | Terms & Conditions