The Autoimmune Registry wants to give our participants the tools to help them manage their conditions. To do that, we're partnering with Journal My Health, an app that helps you track your health. Your results will be compared to those of others with your conditions to help you better understand the conditions and triggers that affect your life.
By enrolling, you agree to share your data with the Autoimmune Registry and Journal My Health to help provide insights for people with similar conditions. The Autoimmune Registry may share aggregate/anonymous statistics on patients with your condition based on the data you enter. The Autoimmune Registry and Journal My Health will never sell your identifying data for advertising, and we will never disclose them to outside parties without your prior written consent.
How does Journal My Health work with the Autoimmune Registry?
The Journal My Health app makes it easier than ever to track, share and act upon your health data.
Track Your Treatments & Medications
Track how you feel after taking your medications, and
we can compare your pattern to those of other participants.
Spot Trends
Visualize your data to see how your health is trending.
Get the Full Picture
Sync activity trackers and weather to gather data and monitor activity levels, heart rate, and environmental changes.
Keep Everyone in the Loop
Support conversations with your care team by sending detailed health reports wherever you want with one click.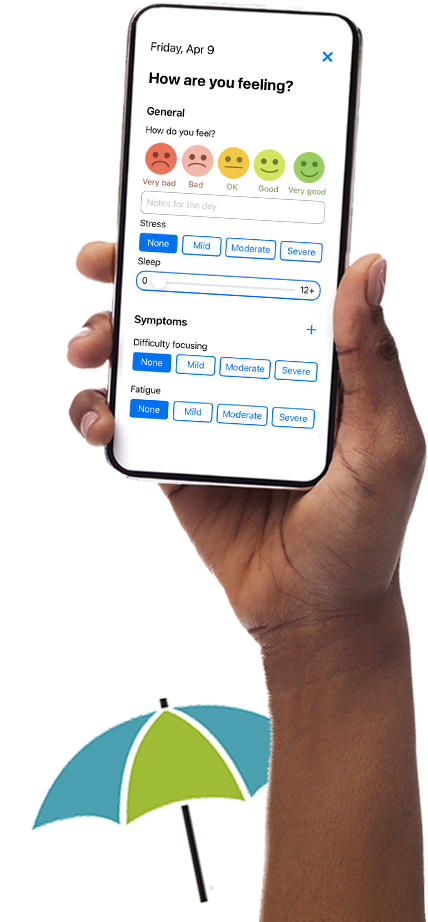 Start Tracking Today
Take control of your healthcare journey by creating your account. Click the button below, follow the instructions, and get started today.
By enrolling, you agree to share your data with the Autoimmune Registry and Journal My Health to help provide insights for people with similar conditions. The Autoimmune Registry may share aggregate/anonymous statistics on patients with your condition based on the data you enter. The Autoimmune Registry and Journal My Health will never sell your identifying data for advertising, and we will never disclose them to outside parties without your prior written consent.

Privacy Policy | Terms & Conditions