CareShare wants to give their customers the best health care tools. That's why we're partnering with Journal My Health, an app helping people better track their health information.
By enrolling, you opt in to sharing your anonymized data with CareShare and Journal My Health to help provide insights for people with similar conditions. Your data will not be linked to your identity or sold for advertising.
Privacy Policy | Terms & Conditions
How does Journal My Health work with CareShare?
The Journal My Health app makes it easier than ever to track, share and act upon your health data: getting you faster symptom relief and condition management.
Manage Your Treatments & Medications
Learn how your sessions, exercises, and treatments are helping you have better health days.
Spot Trends
Visualize your data to see what's happening in your body, and compare health trends over time.
Get the Full Picture
Sync activity trackers and weather to gather data and monitor activity levels, heart rate, and environmental changes.
Keep Everyone in the Loop
Have easier conversations with your care team. Send detailed health reports to your entire care team with one click.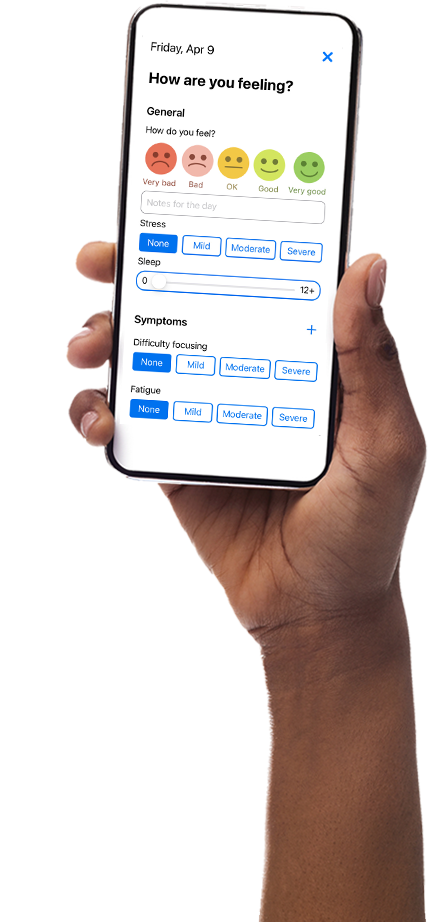 Start Tracking Today
Start your fuller healthcare journey by creating your account. Click the button below, follow the instructions, and get started today.
By enrolling, you opt in to sharing your anonymized data with CareShare and Journal My Health to help provide insights for people with similar conditions. Your data will not be linked to your identity or sold for advertising.
Privacy Policy | Terms & Conditions